Call The Civil Engineering Company!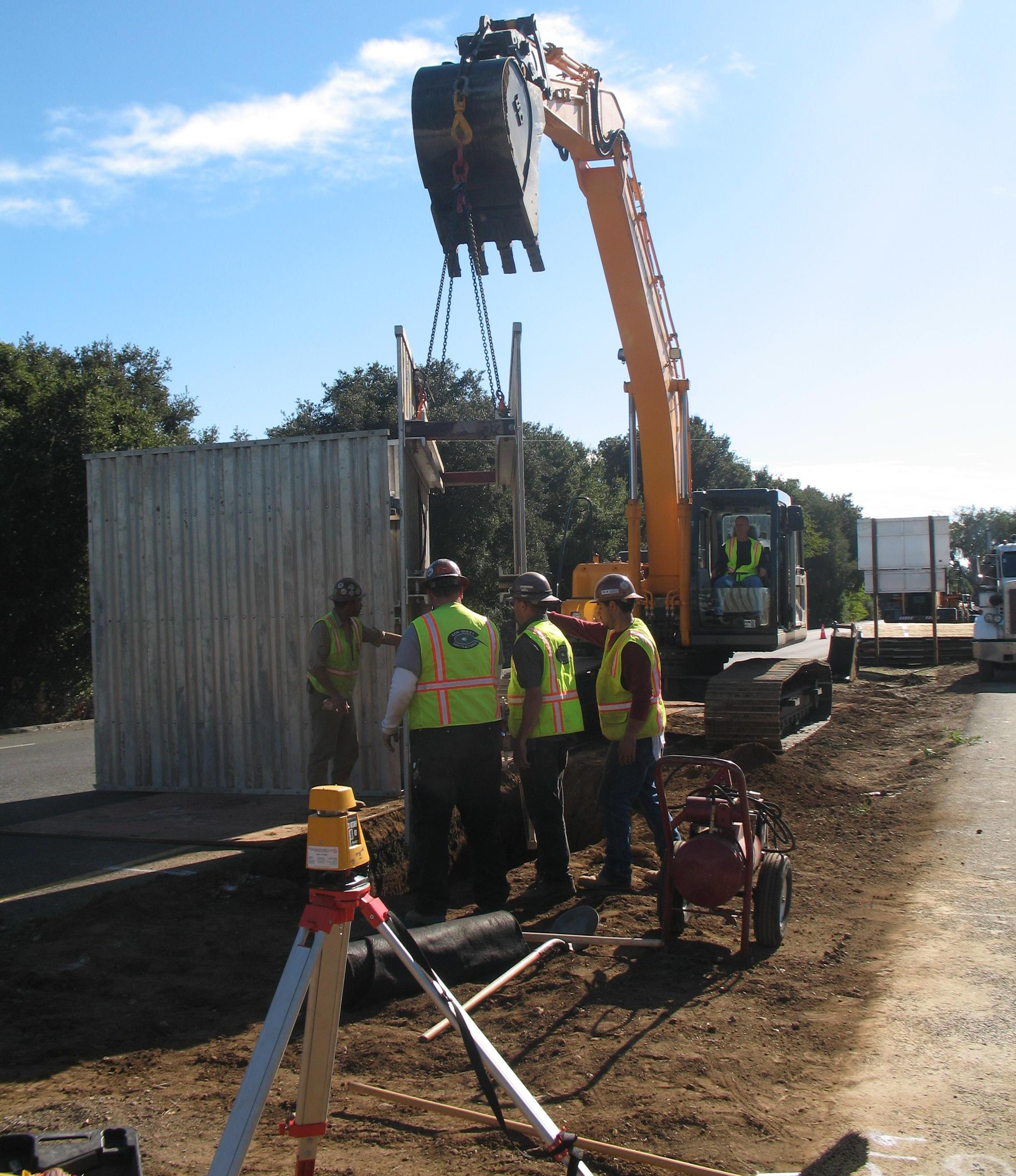 Use Our Engineering Services
Complying With The Drainage Laws!
Generally speaking, civil engineering is the design and maintenance of public sector construction projects such as roads, large buildings, tunnels, dams, bridges, water supply systems, etc. At GeoTrinity Consulting, Inc., we are proud to offer the San Francisco Bay area with expert civil engineering services for large as well as small projects. With regards to grading, certain projects require specialized grading services to ensure either a level base or a base with a specified slope. GeoTrinity Consulting, Inc. uses the latest technologies and equipment to grade and maintain foundations for buildings, roads or railways, landscapes and other large structures. For drainage, San Francisco also has rigid drainage restrictions when it comes to new construction. GeoTrinity Consulting, Inc. works with architects, supervisors and inspectors to ensure all modern codes and drainage laws are strictly adhered to.
Phase I & II Sites
Environmental Site Assessment
Phase I & II Site Assessment – An environmental site assessment (ESA) is a report prepared that identifies potential or existing environmental liabilities. During a Phase I ESA, our inspectors visit the site and test for contaminants and unwanted environmental conditions. The Phase I ESA is regulated by the United States Environmental Protection Agency and is the first step necessary to continue construction.
During Phase I ESA
Phase II ESA
If during the Phase I ESA a potential hazard is found, a Phase II ESA may be required. During this EPA, a detailed chemical analysis for hazardous substances will be conducted. The most frequent substances tested for are heavy metals, pesticides, hydrocarbons, solvents, mold and asbestos.
Contra Costa Clean Water – C.3 Program
Civil Engineering Area Of Interest
All new construction in San Francisco must conform to new regulations regarding water and rain run-off. This program requires site designs for new construction to minimize the area of roofs and paving structures. GeoTrinity Consulting, Inc. has years of experience in these and other civil engineering areas of interest, and we look forward to putting our knowledge and know-how to use for you.